Baja California Peninsula
In early January 2017, Ephemeral Coast joined collaborators Ninth Wave Mexico on a expedition to Baja California, Mexico - one of the most biodiverse waters on the planet.
The Sea of Cortez consists of a series of bays arising from the separation of the Baja California Peninsula from the mainland. It is a robust and significant marine ecosystem supported by UNESCO, NGOs and manifold grassroots sustainability initiatives. The region contains 39% of the world's total number of marine mammals and a third of the world's marine cetacean species (whc.unesco.org). But this spectacular marine ecosystem is, like many other regions, under threat due to the pressures of coastal development, pollution and over fishing. The vaquita porpoise, endemic to the northern region of the Sea of Cortez, is the most endangered sea mammal in the world due to their entanglements in fishing nets.
We travelled from the marina in La Paz through a succession of basins into the Sea of Cortez. The sea is spiked with many and numerous islands which are often arid and form angular, red cliffs. The area is known as a breeding ground for whales, its schools of sharks and its island vertebrates. We witnessed numerous mobula rays breaching the waters.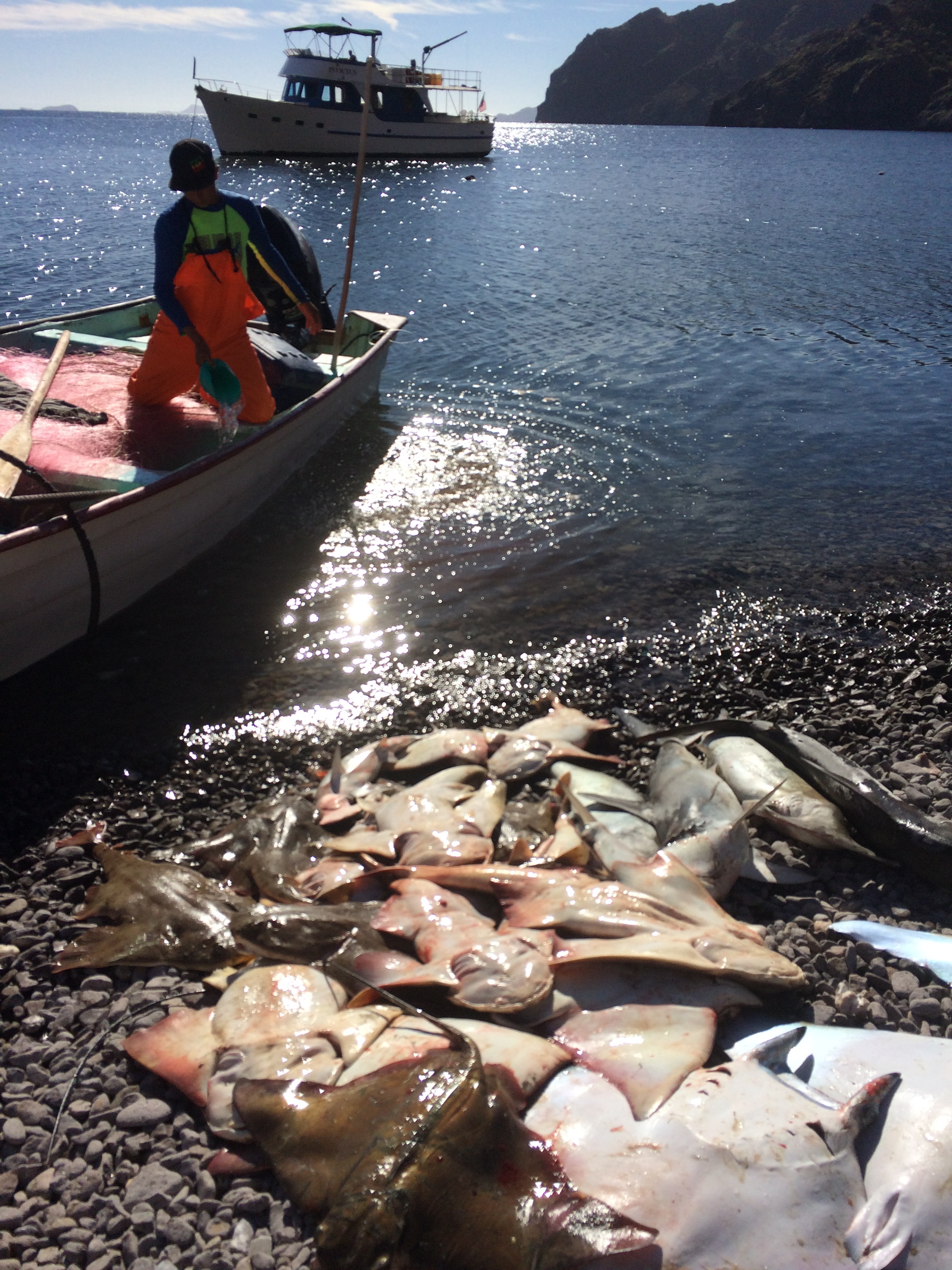 The magnificent Isla Espiritu Santo was made a UNESCO biosphere reserve in 1995. Uninhabited by humans, it is home to a rich diversity of native and migratory wildlife. Significantly, it is a 'no catch marine protected area', which allows for essential recovery of marine life and long term, for the sustainability of livelihoods dependent on fishing in the region.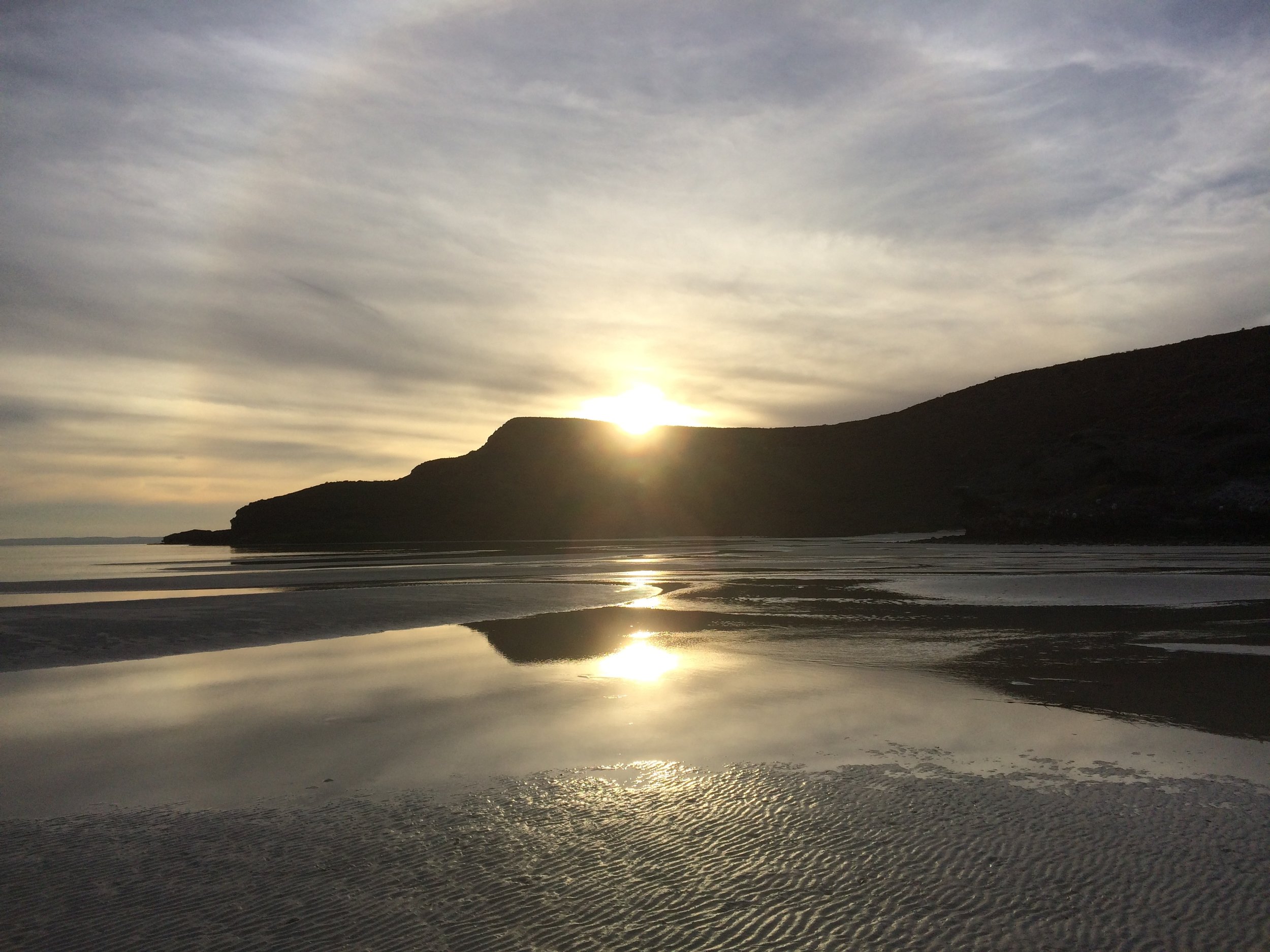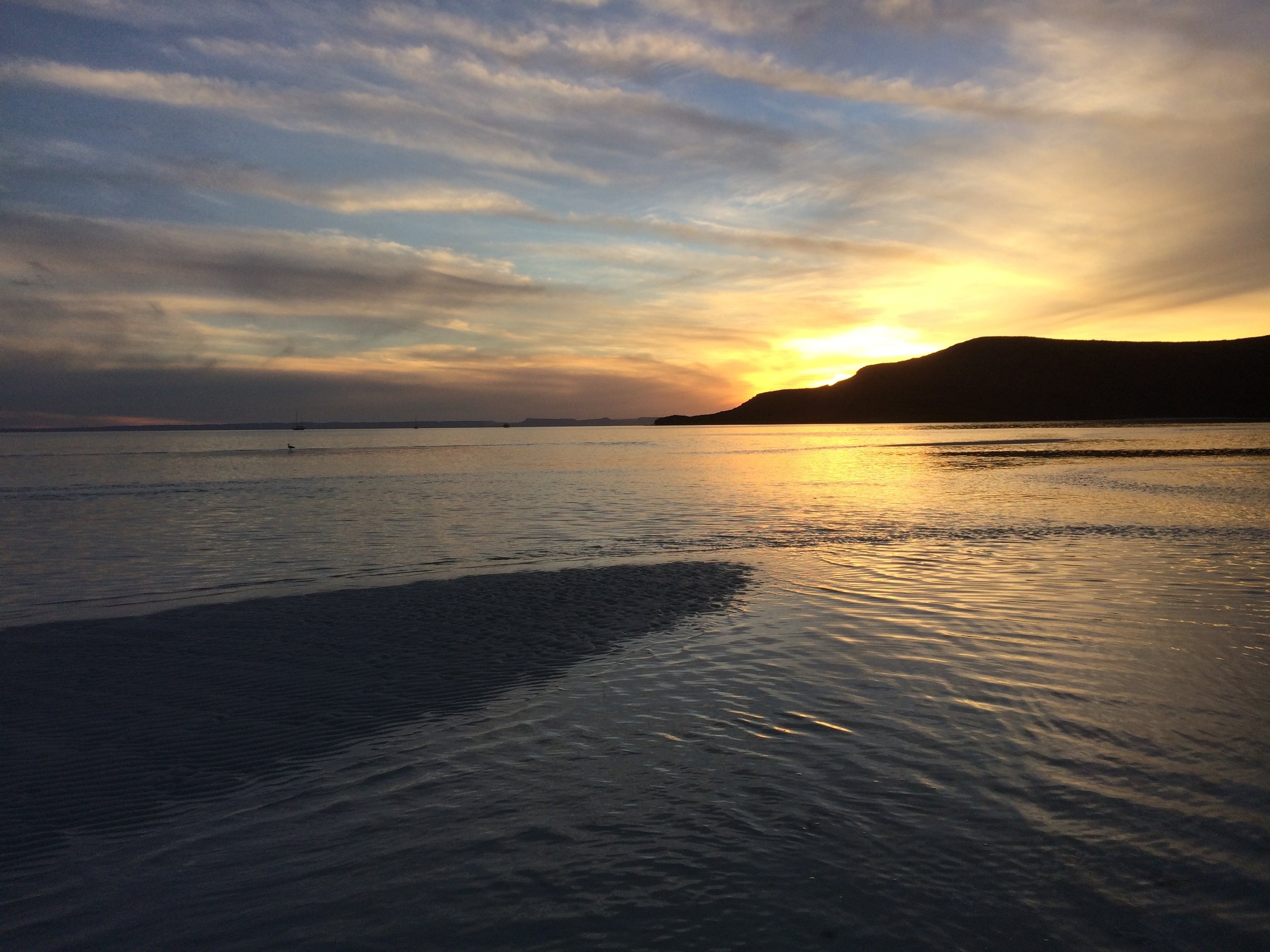 We also travelled to meet with members of a remote fishing village whose livelihoods are reliant upon and governed by the pressures of industrial fishing.
During the journey we also met several grass roots sustainability initiatives in La Paz, including an "Earthship" in the desert run by Pablo Chiw Diaz; Jardin Guamuchil - a community organic garden and the Alternative Medicine Foundation of Baja California Sur, a NGO dedicated to botanical medicines.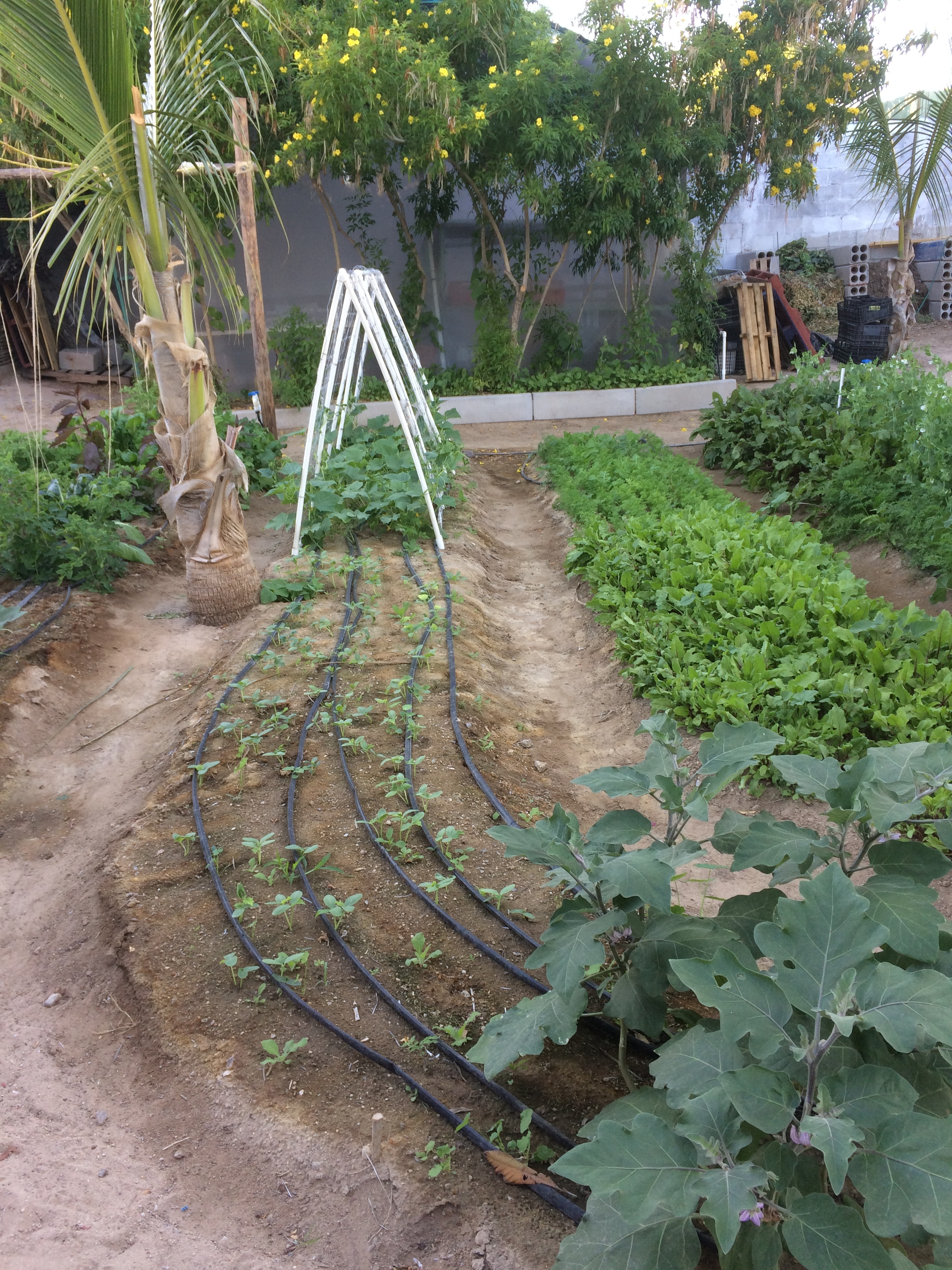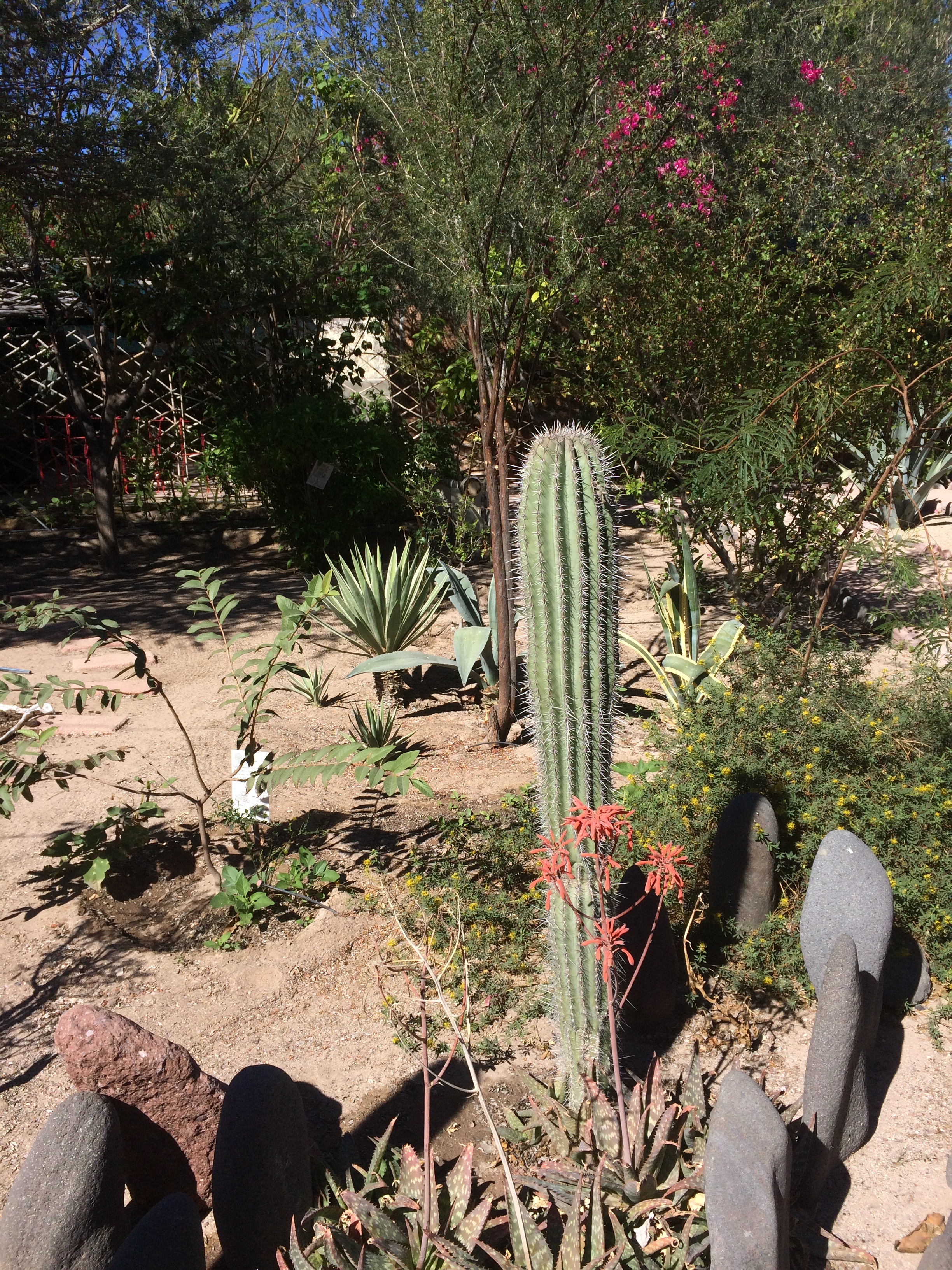 This was an inspiring journey and one that offered opportunities for hope for the preservation of this incredible region through grassroots initiatives, numerous NGO's, Mission Blue, and The Centre for Biological Diversity.
Ephemeral Coast will continue its relationship with Ninth Wave Mexico and eventually create an Ephemeral Coast, Mexico.
Many thanks to Ninth Wave Director Lisa Bisceglia, Jon Bonfiglio, Vari McColl, Nell Nicholas and Millie Jeanne.